What to expect when pitching your idea stage company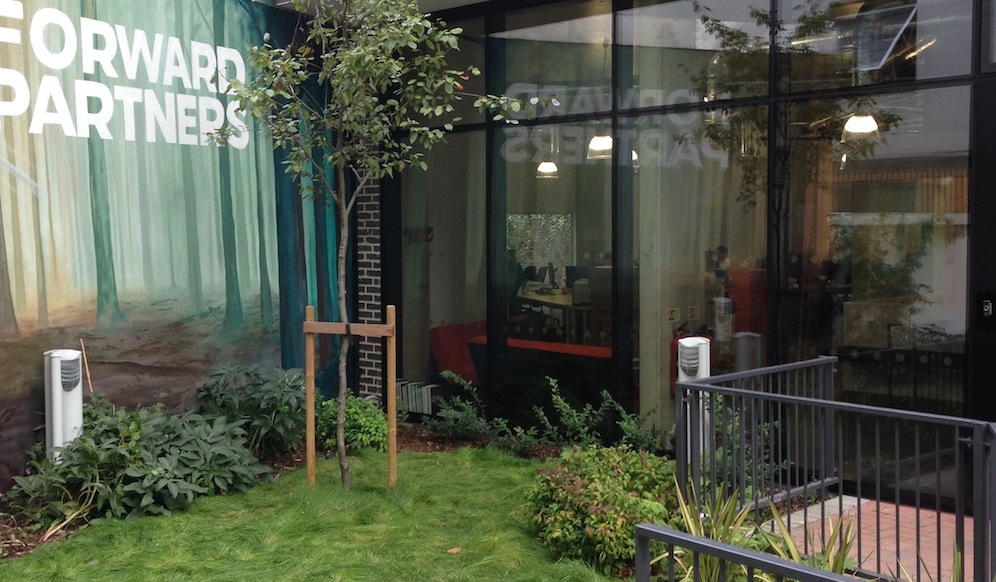 Our process for investing in idea stage companies.
No product, no team, no traction? No problem.
At Forward Partners about half of the investments we make are with solo entrepreneurs at idea stage. We do at least one of these a quarter.
We're often asked what the process is that we go through to evaluate idea stage opportunities. Here we share what to expect if you'd like funding and support for your idea.
(Note: we do also invest in late seed companies where these is a product, a team and traction. This post focuses on just the idea stage companies).
Initial contact
We usually have some first contact with an entrepreneur over email. It's helpful at this stage to receive a short overview (pitch deck or one pager) so we can evaluate if it's worth inviting the entrepreneur in to meet us.
We might ask a couple of questions over email. We do have a clear focus to invest in ecommerce companies and sometimes ideas don't fall into this category. We are also looking for opportunities where we can actively help the entrepreneur with our in house product, design, development and marketing experts. It's helpful if we can understand the problem, market landscape and the proposed solution. Even at idea stage we expect the research to be solid.
If we think there might be a good fit, we'll set up a first meeting with one of our investment team.
First meeting
The first meeting is a chance for the entrepreneur to share their vision, customer understanding and their own capability. We'd usually go through a pitch deck together and the questions at this stage will be looking to build a high level view of the opportunity.
We will look to understand the customer problem or need, the proposed solution, the size of the opportunity, the competitive landscape and the entrepreneur's skills and experience.
Once a week the investment team meet to discuss any first meetings and decide if to progress them to a second meeting.
Second meeting
In advance of the second meeting we'll often send through some specific questions that would help us understand the opportunity better. This gives the entrepreneur a chance to research additional material and prepare accordingly.
There's usually at least two members of the investment team present at the second meeting.
After the meeting the investment team will discuss whether to progress to the final stage of the decision process – the workshop session.
Lean canvas workshop
The lean canvas workshop is an in depth session (usually 2 hours), led by our Product Partner, Dharmesh. Also present would be our Head of Marketing (Rob) as well as all members of the investment team.
We ask the entrepreneur to prepare in advance a lean canvas that states all of the key assumptions on one page. We receive this a couple of days prior to the workshop so that all present have had a chance to understand the business idea in detail.
During the session, the entrepreneur walks us through the canvas. We pick up on key assumptions through discussion and put the main ones on post it notes.
The post it notes are posted on a whiteboard in a 2 x 2 matrix. One axis defines whether an assumption is easy to test versus difficult to test. The other axis is whether the assumption is considered critical or non critical.
We the work through the critical assumptions and talk about what would be tested in the first two months if we were to invest and how they would be tested. Some assumptions may already be proven, others need validation.
We encourage the entrepreneur to take a lean approach with product. Build as little as possible until the key assumptions are proven. This discussion helps set the scene for how we can help the entrepreneur should they choose us and vice versa.
Term sheet
Within a day or two of the lean canvas workshop we'll be discussing whether to make an offer or to pass on the opportunity.
If we wish to make an offer our investment committee meets to review the proposal. If approved, we proceed to making an offer with a term sheet.
The term sheet is a simple two page document outlining the terms of the offer. We try to keep this as simple as possible. More about that in another post (to come).
If the term sheet is accepted, we set to work in preparing draft legal documents (again, these are standard, so we can be quick and straightforward).
Prior to signing the deal there's one more session that we do with the entrepreneur…
Planning session
Using the output from the lean canvas workshop we ask the entrepreneur to present a proposal of what the first 2 months look like.
This helps us plan ahead. The first two months usually involve participation from our product and marketing leads, sometimes design and development as well. It's important that we have shared expectations of how we will work together and what the objectives for the first period will be.
We end the sessions having agreed some objectives, key activities as well as metrics that will help guide us to whether we're on track or not.
Note: this session isn't part of the due diligence process (most of that is done by this stage) and it doesn't affect whether the deal goes ahead or not. It's purpose is to speed things up so that we can hit the ground running when the deal completes.
Deal closed
Soon after that we're in the process of signing legal docs, transferring money and then it's time to start the real work.
We welcome the entrepreneur to our office space, their base for the next 12 months, and we all work together on the plan we agreed on in the planning session.
8 weeks
We aim to be quick. We aim for it to take just 8 weeks from first meeting to money in the bank.
If you have an ecommerce idea stage company and think we could help then please do get in touch.