3 Things I Learned From Customers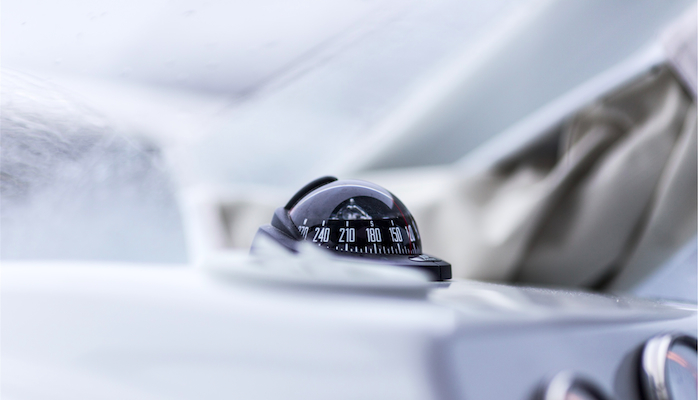 Unlike most VC firms, we invest in companies at the idea stage.
One of the first things we encourage idea stage entrepreneurs to do is to talk with customers to explore the assumptions around their business model.
This process of customer discovery can yield great insights and provide a strong foundations for an amazing business.
Only if you do it.
Often we find that it's only in retrospect that entrepreneurs realise just how valuable this interaction is.
The purpose of the discussion is not just to uncover customer behaviours. It's also to ask "why" and uncover motivations. The motivations, the layer behind the behaviour is where the real insight lies. Always ask why.
I thought I'd share three examples from my own startup journey of how my own conversations with customers led to insights that helped shape product direction.
1. Ski holidays
My first job in the online world was in 2000 when I took a job as a Product Manager for a website called ifyouski.com.
I had spent the previous few years working for a specialist ski chalet tour operator, Simply Ski. Being a small company we all helped out with manning the phones and so I spent a couple of summers taking phone enquiries from potential customers.
Each phone call would inevitably start with a conversation where the customer would tell me what they were looking for. It could have been a particular chalet from our brochure on a particular date or it could be a more general enquiry. For example, "I'm looking for a chalet for 10 people with childcare, ideally in Val D'Isere or Tignes at Easter, flying from Manchester".
If I didn't have an exact match on this request I would ask more questions. Why Val D'Isere or Tignes? Would Birmingham be OK if Manchester was unavailable? How many families were travelling, did they need en-suite facilities, could they go either of the Easter weeks or just a particular one? And so one. By probing deep into the needs beyond those stated I could usually find a match for them and suggest a holiday that would suit them.
What people say they need and what they actually need are sometimes different
Every booker had specific needs. So, at ifyouski.com this learning was baked into the product from day one. If we presented a chalet that matched your dates we would also tell you on which other dates that it might be available. We provided a way to browse chalet by date, by resort, by discount. We allowed people to filter on chalet size, on airport, on childcare, on self-catering versus catered and so on.
We made sure the online search reflected the way people searched offline.
2. Online booking for restaurants
In 2009 at Livebookings (now known as Bookatable), we were leading the way in Europe with online booking systems for restaurants.
We were looking at our product strategy and as COO, I knew that I needed to understand our customers better. Together with our Product Manager Jay, we visited 12 different restaurants in a month and spent 30-60 minutes with each, interviewing them about how they marketed their restaurants and their attitudes to online booking.
A clear insight that came from these meetings was around pricing. We used to price our service on a price per diner basis. It was 75p per diner for bookings from your own website and £2 from our network of partners.
I remember a restaurant marketing manager explaining to me that she had a fixed marketing budget for the year. Our fees came out of her budget. The more bookings we did, the less money she had to spend on anything else, including things such as Christmas menu cards.
We pointed out we were bringing in customers that she would not have otherwise had and this could be seen as a postive return on investment with no risk on her spend. All very well, she noted, but it didn't mean the restaurant owner would give her a bigger marketing budget.
What she needed was predictability.
It turns out that we had been wrong that people wanted a pure pay-for-performance model. Rationally we thought pay-for-performance was the best value for customers but they didn't see it that way. Irrationally, they wanted to pay more for predictability.
After that we changed our pricing. We went from a Pay-As-You-Go model to a bundled price where for a higher fixed fee per month she had an all-you-can-eat number of bookings from her own website.
3. Holiday rentals
When I was COO at HouseTrip, I used to travel to our Lisbon office a lot. In 2012 alone, I was there 26 times.
On each trip I would book a different rental through the HouseTrip website. I used our website as a consumer would, noting small things that had improved or seeing ways in which we could improve further.
Importantly though, on every visit I would have a chance to meet with one of the apartment owners and find out more about them.
An example I remember clearly was Olivier, who had 3 apartments which he ran as a small business in his spare time (he had a day-job as well). Olivier had tried different websites to market his properties and had an opinion on each of them, including ours. In one 30 minute conversation I learned so much.
Olivier was paying €450 a year to a competitor to list his property (even though on our website he listed for free). That was because on the competitor website, customers had left reviews on his (excellent) property and service. If he stopped paying the listing fees he would lose this excellent content.
He valued positive reviews
We were new to the market and hadn't yet sent him enough bookings to build a solid review base. (Later we would send him more bookings than anyone else). I realised that lots of positive reviews would not only help consumers to book (that I knew already) but that they would also be a way to keep our best owners on the site.
A product team was tasked with finding ways to maximise the number of reviews we collected. Review count became a KPI and we gave priority to properties with positive reviews.
Recommended reading
Talking with customers is not just for idea stage entrepreneurs. It's an essential discipline at all stages. You can always learn more by talking with customers.
Plus - it's not just for CEOs and Product Managers - everyone on the team can benefit from learning from customers. The shared understanding that this brings can be very powerful.
I always recommend these two easy to read books to get started;