Onboarding new team members - tactics for startups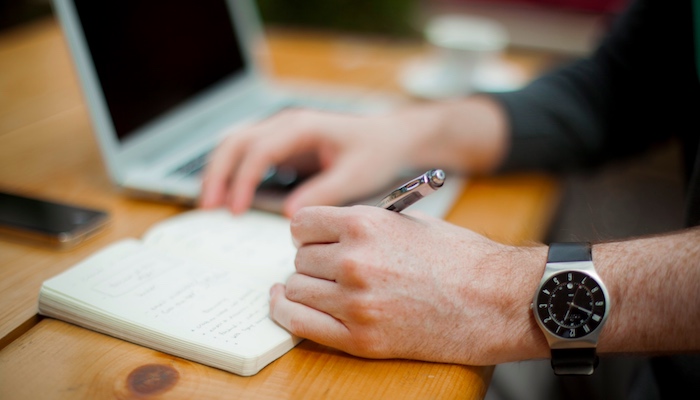 Think back to what it feels like to start a new job. You have a lot to take in.
I've had some fantastic experiences joining new teams. I've also had some poor experiences. The good experiences didn't happen by accident. Someone took care to make sure I had the tools and information I needed, introduced me to people, explained what was expected of me and helped me understand how to navigate my way around. Sometimes you don't know what you don't know and it's helpful to be given guidance on what you need to cover off.
Last week I hosted the first London Tech COO Roundtable event of the year. It's a group to connect London based Chief Operating Officers in fast moving tech start-ups and growth companies in order to discuss and share ideas about the challenges faced operationally.
At each meetup we break out into discussion groups. In my group we were talking about how to welcome and onboard new team members, something that can be easily neglected in a fast moving startup.
I thought I'd share some of the tips and tactics that we discussed.
9 tips and tactics for onboarding new team members
1. Pre-Starting
Invite the new person to join any team socials you have planned prior to their start so they can get to know people.
The team that the person will be joining sends an email to the new starter welcoming them to their team
Send over useful pre-reading material
Stay in touch on regular basis, until the new person joins, there's a risk that they could change their mind. It's a critical period.
2. The Vision Pitch
The CEO / founder does a pitch session, selling the vision for the company. If there are external investors, the CEO sells the same vision so the new starter knows what expectations have been set.
Important to do this early in the induction, ideally in the first week
In a high growth situation (new starters every week), it could be a weekly slot and all new starters that have joined that week attend.
Either in this session or in a dedicated separate session, cover off company values and culture. If you can document this, even better. [Here's our values presentation for Forward Partners](http://www.slideshare.net/forwardpartners/a-whip-and-a-lightsabre-a-true-story-sort-of-42344114).
3. The Checklist
Have a living checklist of all the things that need to be covered in the onboarding plan. Living, because each time someone new starts, the previous checklist is updated.
Use the following headers; Priority, Topic, Type, Who, Status. Priority can be simple; -1 = before starting, 0 = 1st day, 1 = 1st week, 2=after that. Topic would be the thing (e.g. "Vision pitch with CEO" or "Order business cards"), Type would be things like software, HR, clients, office orientation and so on). Who would be the person who can help make this thing happen, Status is to do, doing or done.
The new starter should own their checklist and keep it updated. If they need to book meetings or sessions, they do it themselves. Getting people to run their own induction gives them ownership of their work and encourages self-sufficiency - very important in a startup.
Stuff you might include in a checklist; Set up email address, Company phone (if applicable), purchase laptop, invite to team social, complete new starter form, passport copy to HR, office orientation, P45 to HR, go through employment contract, meet key partners and clients, lunch with team in first week, set up 30 mins 1:1 intros with each member of the team, set up mac, wifi, software and printer, intro email to everyone in the company, set up email signature, change social media profiles, fire exit procedure, invite to team meetings, set up Google Drive/Dropbox, front door keys / security fob / alarm system, how post works, login for blog, Slack / Trello / other tools, introduction to our vision/mission/strategy, business cards, go through our values and how we got there, go through docs on shared drive, update your contact details on team directory, set up IM, buddy up, know how to book meeting rooms, go through policies and procedures, read through staff handbook, set up weekly 1:1 with manager, write bio for website, get T-shirt and swag from [name], update the staff handbook after 1 month, 1st month feedback, 1st 3 months feedback
There will be a lot of extra things you will add according to the job role. Key is to capture it every time you have a new joiner so you don't forget it the next time
4. The Handbook
If you've got a new starter handbook, great. If not, start with a basic one.
The tactic suggested was to ask each new starter to contribute to the new starter handbook after their first month. Correct any errors and add any new useful content.
It works well in small teams, not so relevant once you're a mid size company.
5. The Buddy
Having an allocated buddy who can show you the ropes can help the onboarding experience.
Sometimes there are small details that you may not want to bother your manager with and having a neutral peer to go to is good for quickly getting info, introductions or explanation of processes.
6. The Feedback Loop
Creating an excellent onboarding experience means that it's something you continually iterate and tweak. That means getting feedback on the process from the new starter on a regular basis.
If you can preschedule check-ins between the new starter and their manager, they are more likely to happen. In addition to scheduling weekly 1:1s, you'd schedule an onboarding/induction review after 1 day, 1 week, 1 month and 3 months. (The 3 month one being a probation confirmation all being well).
In these meetings, it's a chance to ask the new joiner how they are finding the induction, how much progress they've made on their checklist, what blockers there are and if there's anything the company can do to improve the onboarding experience.
7. The Toolkit
Most startups have a variety of software tools they use, usually cloud based and so there are lots of logins to set up. Send all the invites so they're already in the new starter's inbox on day one.
Likewise, send invites to any team meetings or future events so they're in the calendar from day one
Make sure that there's a desk, computer and screen ready for day one. If the new starter can walk in and get set up straightaway, that makes for a better induction.
8. The Welcome Swag
If you have have swag - put it on the new starer's desk on their first day before they arrive. T-shirts, stickers, branded notepads, mugs - whatever it is that you do, do it well on day one and give your new starter a little welcome pack.
9. The Champion
To make all of this happen you need an onboarding champion. If you don't have an HR lead, then someone on the senior team needs to own it. Leaving each manager to their own devices will mean an inconsistent level of onboarding quality. The champion could be the COO, the office manager or the HR lead. As long as someone does it and does it well, the onboarding process will improve.
The champion will have an onboarding planning meeting 2 weeks before with the manager before the new starter joins (or ASAP in the case of a last minute hire), they'll update the checklist and make sure meetings are scheduled.

To conclude

We have a new starter new month, we'll try out quite a few of these tactics that we haven't previously done (we already do many of them) and then I'm sure we'll keep improving the process.

So there you have it. Any other ideas? Please do share.